I've participated in over 10 hackathons to date. Since my first hackathon, the Enactus Pitchfest in 2017, I've found them to be insightful, fun and rewarding.
Hackathons kickstarted my entrepreneurial journey, allowed me to meet some amazing people and made me develop a bunch of skills along the way.
What is a hackathon?
A hackathon is a competition that encourages the development of ideas, usually around a certain theme. Most of the time, the final idea needs to have some kind of business model or technical feasibility behind it.
I think the term originally only applied to events that involved programmers "hacking" together code to create functional prototypes, but it's loosely been used to also describe business idea competitions that don't actually require any coding.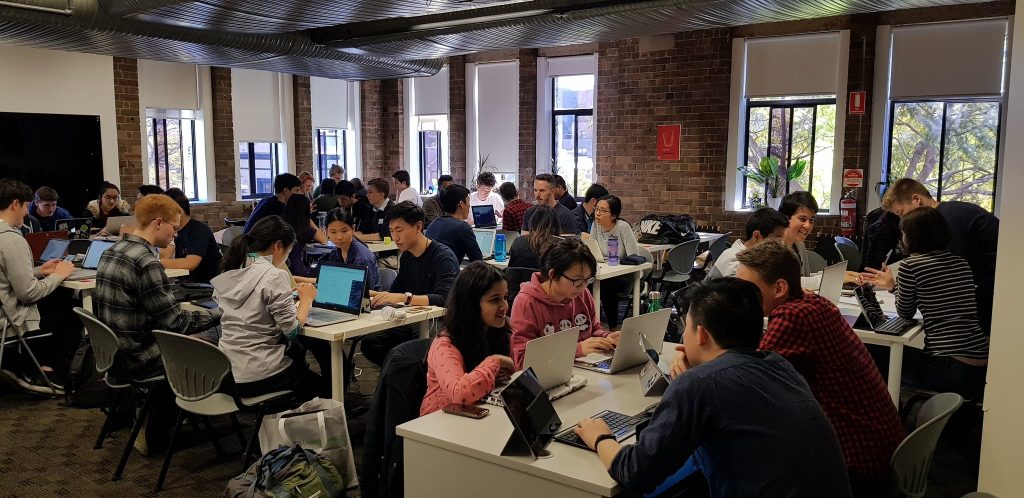 They're usually held over a weekend or around 2-4 days. Participants get into teams and spend their time crafting a solution and pitch that meets the hackathon's judging criteria. On the last day, all of the teams pitch their ideas and stand a chance to win attractive prizes if their ideas make it to the top.
Why join a hackathon?
You get to meet and work with people from different disciplines and backgrounds
Whenever I go to a hackathon, I'm not with a pre-determined team. I meet people and form teams with strangers. This is how most hackathons work, though some do allow you to join with a team of friends.
It can seem kind of scary, but I love it because I get to work with people that I wouldn't normally meet and I get to make new friends. Some hackathons blend students with people who are already working (e.g. Global Legal Hackathon), and others encourage students across different faculties to come together (e.g. Global Water Hack).
Sometimes, teams don't work out very well due to differing viewpoints or personalities, but it's a valuable lesson in how to work with people and choose the right teammates!
You get to work through the process of validating an idea
If you're entrepreneurially inclined and would love to bring an idea to fruition one day, hackathons are a good training ground. You need to go through the entire process of validating your idea.
You start off by conducting research and customer interviews to validate that your problem is something that people feel acutely, and your solution is something that people would pay money for.
Then, you need to figure out the business model and financial viability of your idea, look at the competitive landscape, and maybe even come up with a demo of your product or service to test it out with potential customers.
It's like getting a free business course condensed into the 48 hours of the hackathon.
You learn many new skills
Each hackathon is different. Over time, I've had to learn how to:
Build a landing page (Startup Weekend)
Create mock-ups of an app or website (UNIHACK, HackJustice)
Do desktop research
Conduct customer interviews
Do financial projections
Create pitch decks, including some very hacky ones (Migrathon)
Pitch ideas in front of an audience and professionals in venture capital
Deal with mentors effectively (Enactus Pitchfest)
Coordinate a team, both physically and virtually
Get a whole load of stuff done under time pressure
It's not like I took lessons or courses to learn this stuff — I just had to pick it up and get it done as and when the need arose, which is the best way to learn how to do things!
You get exposed to a bunch of ideas
I love seeing all the ideas that come out of a hackathon when everyone does their final pitches. You can get an idea of the kind of talent that is present in the different teams when some solutions are like functional chatbots coded from scratch (in TWO days), versus some mock-ups of an app hacked together on powerpoint slides.
I've gathered a list of all the ideas I've worked on here.
Where to find a hackathon?
I got exposed to hackathons when I was still studying at university (UNSW).
My first encounter was through Enactus UNSW. The various student societies I was a part of, as well as the university's entrepreneurship department (UNSW MCIC) would also advertise hackathons from time to time through their email newsletters. If you're a student, this is a good place to start.
When I was no longer a student, I consulted Hackathons Australia. It keeps track of all the hackathons that are happening across Australia and sends out regular newsletters with a list of hackathons that you can join. For a more global option, Startup Weekend takes place in various countries every year.
With COVID-19, many hackathons have gone online. This comes with some challenges and downsides compared to physical hackathon events. For example, it's not easy to see where your teammates are and what they're doing, and you can't mingle with other event participants from different teams over the free food. Heck, there is no free food!
But it's still a valuable experience, from the process of finding a team online to coordinating everyone's responsibilities and getting everything done without the ability to be together physically. It also opens up opportunities for people who might have not been able to attend physical events previously, thus expanding the participant pool.
What happens after the hackathon is over?
Most of the time, hackathon organisers provide support to teams that wish to continue pursuing their idea. This can come in the form of connections to mentors, investors, and follow-up accelerator programs.
Apart from hackathons, I've gone on to participate in accelerator programs, which are more in-depth and for a longer term (e.g. weeks and months as opposed to days), in order to really flesh out a business idea.
Of course, if you're not that keen on continuing to work on the idea, that's fine too! You'll still have left the experience with some new friends and new skills.
Check out all of my hackathon experiences here.